Silver Sheen Obsidian · Copper & Silver Earrings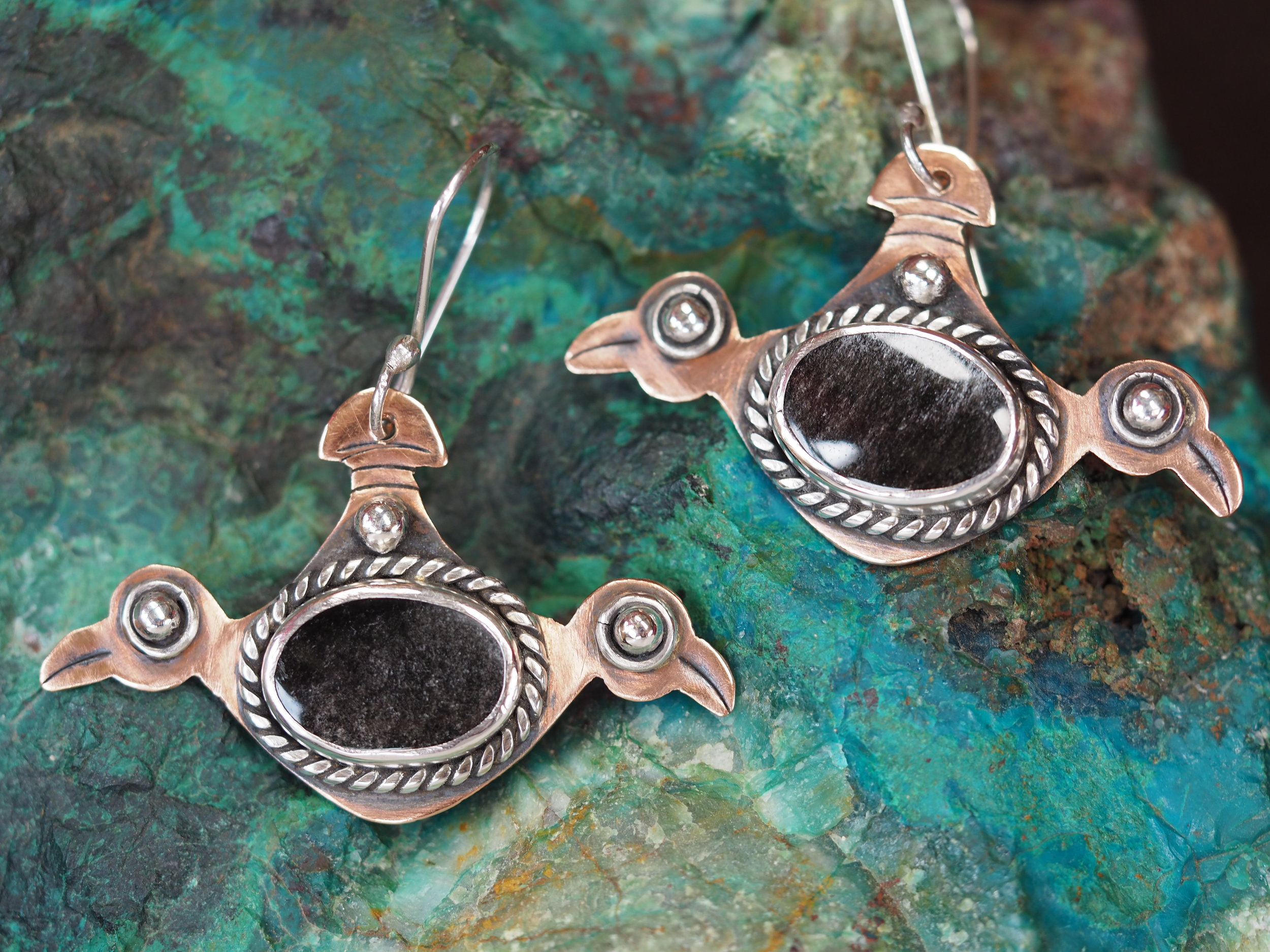 Silver Sheen Obsidian · Copper & Silver Earrings
A pair of earrings, inspired by ancient Septum jewellery worn by royalty from Pre-Inca cultures. With motifs of two birds on either side, it was thought when you wore a piece of jewellery depicting an animal, it was a form of showing the upmost respect.
In ancient Peruvian cultures, natural metals were deemed very spiritually important, not only for their visual beauty, but they were thought to hold deeper meanings. Both Copper and Silver were deemed very important, as Copper was said to hold the essence of the earth within it and Silver the essence of the Moon.
Each pair of earrings took hours to make and we have just one pair of each design available.
STONES: Silver Sheen Obsidian (Mexico)

MATERIALS: Copper and Sterling Silver (Peru)

LENGTH: 3.2 cm

WEIGHT: 10 g each earring

HOOK MATERIAL: Sterling Silver

HOOK GAUGE: 0.9 mm

Stamped with ITAYA logo

100% vegan materials

Handmade item

One-off design
[All photos are unedited and taken in natural daylight.]
sold out